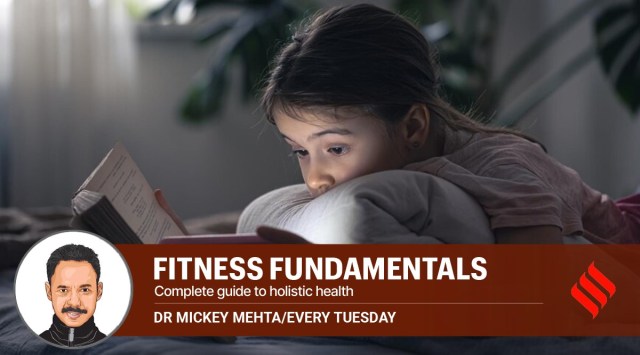 Summer camps for children usually involve setting boundaries, when it comes to limiting use of devices, and encouraging them to fend for themselves creatively without seeking help from their parents. Extend that same discipline in your everyday life, says holistic health expert Dr Mickey Mehta
Everyone wants to maintain a virtual connection, Yet in the process we become estranged from ourselves and confused about who we are. More importantly, we need to ensure a tech-free environment for our next generation if we want them to have a balanced life, where they value information enough to process and use it in the real world but do not become so swamped as to be dominated by it. Which is why a tech-free routine for the whole family needs to be evolved in the first place. And what better time than vacations, which allow us the luxury of time, to bring about some refreshing changes. Summer camps for children usually involve setting boundaries, when it comes to limiting use of devices, and encouraging them to fend for themselves creatively without seeking help from their parents.
1) Establish a family schedule of shared outdoor activity:
Put in place a daily or weekly programme with certain tech-free activities. Spending time in nature also gives the family a chance to bond without the distractions of electronics. This can be something as simple as breathing in the fresh air, a walk or run in the park, a trek in the hills, a picnic in the meadows, even going to the lakeside and ocean. Routine biking and scavenger hunts are good enough. Outdoor activities have proven health benefits in ensuring blood circulation, activating muscles, revving up overall health and improving mental faculties.
2) Encourage creativity: 
Being tech-free is an opportunity to get involved in creativity. While summer workshops are a fad, use them to build your child's alternative interests in art, music, writing, gardening, performing arts or anything of their choice.
3) Plan age-appropriate activities/game nights: 
Offer a range of interesting, age-appropriate activities to hold the attention of kids. This can involve doing puzzles, playing board games, taking up crafts, building blocks, frisbee or playing musical instruments. Have game nights with the family, which is already making a slow comeback in the West.
4) Tech-free bedtime routines: Create a peaceful environment before sleep by implementing tech- free hours before bedtime. Encourage story telling, reading or engaging in relaxing activities to wind down and promote better sleep for everyone. Stay away from devices during mealtimes. Set up designated "tech-free zones" throughout the house, such as the family room, bedrooms and the dining room.
5) Set a good example: Parents should actively show their dedication to tech-free time by restricting their own usage of technology. Children are more inclined to prioritise quality connections above screen time when their parents do so. When you take the initiative, then you can have frank and open discussions with your kids about what will and won't be allowed as they move forward. Once the boundary has been set with your adherence to it, children know what to expect and will adapt to a newer routine and develop other skills.
6) Setting timers for apps: Even though the goal is to enjoy tech-free time, technology can still be employed on purpose to achieve particular goals. In order to limit screen time or for educational objectives like language study or creative tools, parents can, for instance, employ apps or timers.
7) The smart art of substitution: Before setting limits for use of devices, think of the substitute activities that you can participate in too. For example, you can substitute books for phones at bedtime. When you read together, your child develops reading skills that can make him an avid book reader in the long-term. And considering that your child is exposed to all kinds of information, help your child in developing practical survival skills through DIY workshops.But above all, do not forget to reward your child for alternative pursuits. Remember when the pace is relaxed, slow and when the mind is not cluttered, it gets a chance to awaken itself and grow.
Published in Speaking Tree