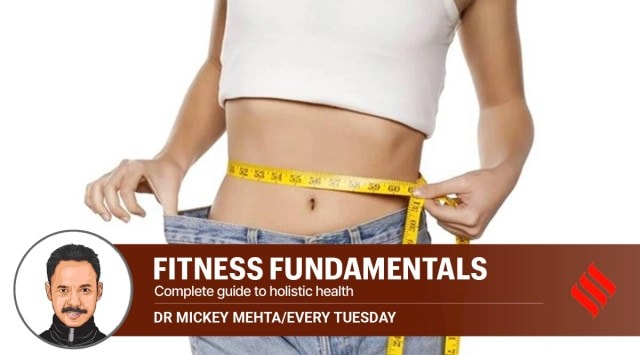 After following the routine for a month, it will become a habit to eat nutritious food and snack wisely. It wont feel like a diet anymore.
Many believe that eating meat is of utmost necessity for the well-being of the body and that plant-based foods are not enough to provide proper nutrition to the body. However, the proteins, vitamins and salts required by the body for growth and nourishment are present adequately in fruits, vegetables, nuts, milk (dairy) and other plant foods. All people need is the correct knowledge about these resources present in Nature's bounty and the right attitude to include them in their food habits.
A vegetarian diet ensures that you consume foods rich in antioxidants and fibre. This aids in maintaining healthy cholesterol levels and lowering the risk of cancer and other dreadful diseases. It also helps in maintaining a steady blood sugar and prevents Type 2 diabetes.
Further, a vegetarian meal, being naturally low in sodium and fat, enables us to check high blood pressure and improves circulation. Plant-based foods are rich in fibre and help in digestion along with proper elimination of waste from the body. They are also rich in antioxidants and provide the body with a number of vitamins.
Due to lack of awareness, many people do not get the correct benefits of eating plant foods. For instance, a meal comprising spicy foods, fried snacks and sweets is also vegetarian but it is, in no way, beneficial for the body. What is required in this case is knowledge about the health benefits of different kinds of foods and proper diet planning.
Nutritional and Dietary Guidelines: An overview
Improve your health by making
• good dietary choices.
• eating at regular intervals.
• staying hydrated.
• getting adequate exercise.
• consuming 10–12 glasses of water throughout the day.
• drinking herbal and green teas.
• sleeping for at least 7–8 hours a day.
• keeping away from negative thoughts, beliefs and stress.
• including plenty of raw vegetables and fruits in your diet.
• consuming organic food to avoid accumulating toxins.
• using 1 teaspoon olive oil or cow's ghee in every meal.
Foods to avoid during your detox regime:
• Alcohol, sugar and chocolates.
• Processed, canned and refined foods.
• Butter and cheese.
• Deep fried or oily food.
• Salted nuts.
After following a prescribed diet for 28 days, it will become a habit to eat nutritious food and snack wisely. It won't feel like a diet anymore.
CLEANSE FOR THE FIRST THREE DAYS
Wake up at 6 am: One glass of warm water with juice of tulsi, mint and lime.
6.30 am: A bowl of pomegranate/melons/citrus fruits, preferably seasonal.
Breakfast, 8 am: A glass of vegetable juice (cucumber, celery, spinach and lemon or lauki/bottle gourd), cucumber and amla.
Mid-Morning, 10.30 am: A glass coconut water
Lunch, 1 pm: A bowl of steamed sprouts with salad
Post-lunch, 2.30 pm: One glass of buttermilk made with two spoons of home-made low fat dahi (cow's milk) with cumin powder, black pepper, mint and coriander
Evening, 4 pm: A cup green tea or ginger tea
5 pm: 4–5 almonds and 2–3 walnuts
Dinner, 7 pm: A bowl of vegetable soup+steamed or sautéed vegetables
Bedtime, 9 pm: 1 glass of warm water with lemon
Sleep, 10 pm
CLEANSING DIET: WEEK 1
Wake-up, 6 am: Two cups of water boiled down to 1 cup with cumin seeds, an inch of ginger +1⁄4 teaspoon turmeric + a pinch of black pepper. Once lukewarm, add juice of 1 medium lemon and a tulsi leaf
6.30 am: A bowl of fruits (seasonal fruit, strawberry, blackberry, blueberry, melons)
Breakfast, 8 am: A bowl of vegetables, oats with tomato, garlic and mushrooms
Mid-morning, 10.30 am: One glass pineapple juice/coconut water
Lunch, 1 pm: One bowl of salad (200 grams with 1 spoon mix roasted sesame, flax, sunflower seeds) + dal/kidney beans/ chickpeas (1 small bowl) + 1 nachni/jowari roti
Post-lunch, 2.30 pm: A glass of buttermilk made with two spoons of home-made low fat dahi (cow's milk) with cumin powder, black pepper, mint and coriander
Evening, 4 pm: One cup green tea/chamomile, lemon grass tea
5 pm: 4–5 almonds, 2–3 walnuts, 6–7 makhana
Dinner, 7 pm: A bowl of pumpkin and lentil soup and one bowl of sprouts with beetroot, cucumber and spring onion
Bedtime, 9 pm: 1 glass of warm water with lemon
REGULATING SYSTEMS — WEEK 2
Wake-up, 6 am: A glass of warm water with soaked methi seeds
6.30 am: A bowl of fruits (seasonal fruit, pineapple and melons)
Breakfast, 8 am: A bowl of quinoa with cherry tomatoes, yellow capsicum and coriander
Mid-morning, 10.30 am: An orange
Lunch, 1 pm: One bowl of brown rice with sautéed mushrooms, green beans, carrots, garlic and spring onion in olive oil
Evening, 4 pm: A bowl of pomegranate
5 pm: 4–5 almonds and 2–3 walnuts
Dinner, 7 pm: A bowl of broccoli soup and salad made up of half avocado, cucumber, capsicum, tofu, coriander, sesame seeds, sunflower seeds and pumpkin seeds
Bedtime, 9 pm: 1 glass of warm water with lemon
Sleep, 10 pm
FORTIFYING SYSTEMS—WEEK 3
Wake-up, 6 am: 1 glass of warm water +1 medium lemon juice/A pinch of cinnamon
6.30 am: A bowl of fruits (seasonal fruit, plum, peach, papaya)
Breakfast, 8 am: A bowl of avocado + cucumber + celery with 1 tablespoon chia seeds and 5–6 strawberries
Mid-morning, 10.30 am: A glass of melon juice or coconut water
Lunch, 1 pm: Salad (200 grams) + seasonal vegetables + dal/kidney beans/chickpeas (1 small bowl + 1 nachni/jowari roti)
Evening, 4 pm: A cup of hibiscus flower tea/cinnamon tea + 6–7 makhana
5 pm: 4–5 almonds + 2-3 walnuts
Dinner, 7 pm: A bowl of mushroom soup. Steamed or sautéed broccoli, zucchini, asparagus, beet green, kale with tahini sauce. A small sweet potato with a dash of olive oil, pepper and Himalayan salt
Bedtime, 9 pm: A glass of warm water with lemon
Sleep, 10 pm
NORMAL EATING, WEEK 4
Wake-up, 6 am: Glass of warm water with fennel seeds/ajwain
6.30 am: A bowl of fruits (seasonal fruit, banana, cherry)
Breakfast, 8 am: A medium cup steamed sprout with cucumber, cherry tomato and green shallots
Mid-morning, 10 am: A medium-sized apple
Lunch, 1 pm: A bowl of salad with lettuce, beet, green beans, jalapeño. A bowl of vegetables, dal and one nachni roti
Evening, 4 pm: One cup green tea with handful of roasted chana
5 pm: 4–5 almonds + 2–3 walnuts
Dinner, 7 pm: A bowl of tomato soup. A bowl of vegetable khichdi with brown rice. A bowl of salad with seasonal vegetables, pumpkin and sunflower seeds
Bedtime, 9 pm: A glass of warm water with lemon and ginger
Sleep, 10 pm
Published in Indian Express